This weekend is the COH Premiere of "Groovy"  and if you didn't get your tickets yet, no worries you can purchase them at the door before the show. The shows will be 1pm and 7pm Saturday (3/21).  Please see the message from Mrs. Wehmann sent yesterday: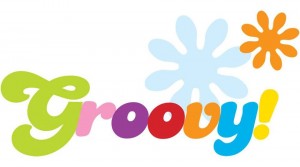 Dear Parents,
In the event of after-school and evening activities being cancelled on Friday night due to weather, we will be having a 1 pm performance of Groovy on Saturday  in addition to the 7 pm show.  Tickets purchased for the Friday night's performance will be honored at the Saturday 1 pm show.
We are looking forward to a wonderful performance this coming weekend and are very proud of all the students involved.  Thank you to Mrs. Steiner for her hard work and to the PTO for supporting our students!
Have a wonderful evening.
Gail Wehmann
***There will be an intermission at both shows with concessions available for purchase. All proceeds benefit the 4th grade fundraising efforts***